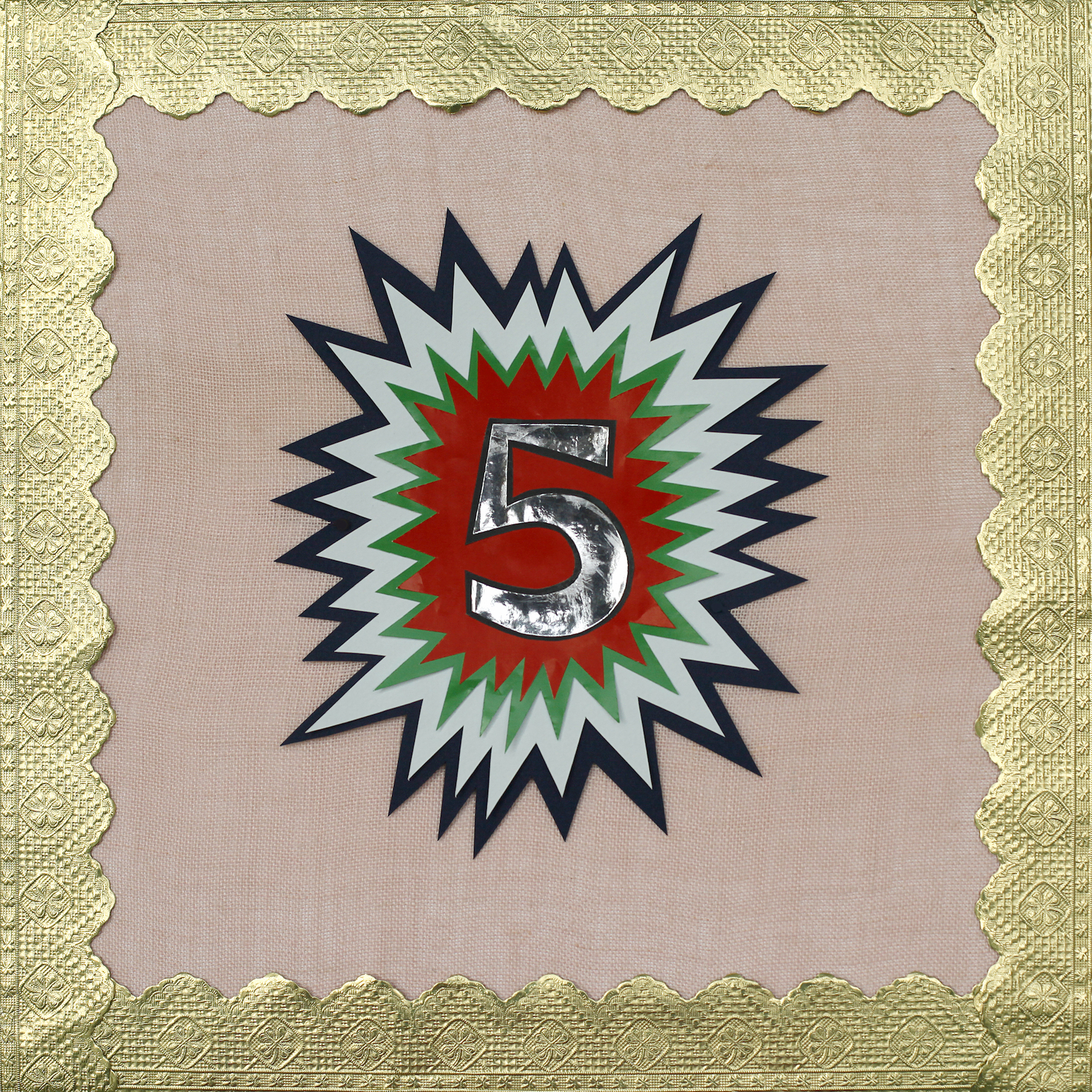 Daniel Karlsson Trio
5
Brus/Knaster 049
Release date: 2018-03-23
The Daniel Karlsson Trio has since their album debut Das Taxibåt in September 2013 established themselves as one of the most interesting constellations in Swedish and European jazz. Not least through the magnificent hat trick brought home by their sophomore album Fusion for Fish, released in August 2014 that won the Swedish Radio's Jazz Group of the Year Award 2014, Swedish jazz magazine OJ's Golden Disc 2015 as well as the Swedish Jazz Grammy 2015. Ears were opened abroad as well, their music met with press accolades and frequent airplay in Germany, Switzerland, Austria, Belgium, Italy, in the UK and Ireland.
Their 2016 release, their third album, At the Feel Free Falafel also garnered a lot of attention with favourable reviews and extensive radio play. The same is also true about their fourth full length title Ding Dong released in 2017. An album that has just given them another nomination for a Swedish Grammy Award for best jazz album in 2018.
As before their flow and rather astonishing production of new music continue… Five years after the dynamic trio's record debut we are proud to present their fifth album aptly titled No. 5. Positively brimming with creative music in seven new songs from Daniel Karlsson's prolific pen, as melodic and powerful as always, maybe even more so this time. From the pensive opening tracks Dubious Whisper and Let Me Tell You One More Thing over the wildly swinging Meet the Moiners with its maelstrom middle part to the final No Answer Ballad the trio once more prove themselves as a force to be reckoned with.
5 – Track listing: 1. Dubious Whisper 2. Let Me Tell You One More Thing 3. Salzburg 4. Days Long Lost and Gone 5. In the Tambourine Forge 6. Meet the Moiners 7. No Answer Ballad
The Daniel Karlsson Trio are:
Daniel Karlsson, piano, keyboards
Christian Spering, double bass, cello, dilruba & tar shehnai
Fredrik Rundqvist, drums & percussion
5 will be released on LP, CD and as a digital album.
"In a market where piano trios abound, the Daniel Karlsson Trio stands out as a trio brimming with ideas. As for Karlsson, whilst he's not afraid to show his influences he certainly isn't defined or confined by them. His riveting playing and compositional flare mark him out as one of the most exciting of contemporary pianists…" Ian Patterson, All about jazz
Discography:
Das Taxibåt, 2013
Fusion for Fish, 2014
At the Feel Free Falafel, 2016
Ding Dong, 2017
5, 2018